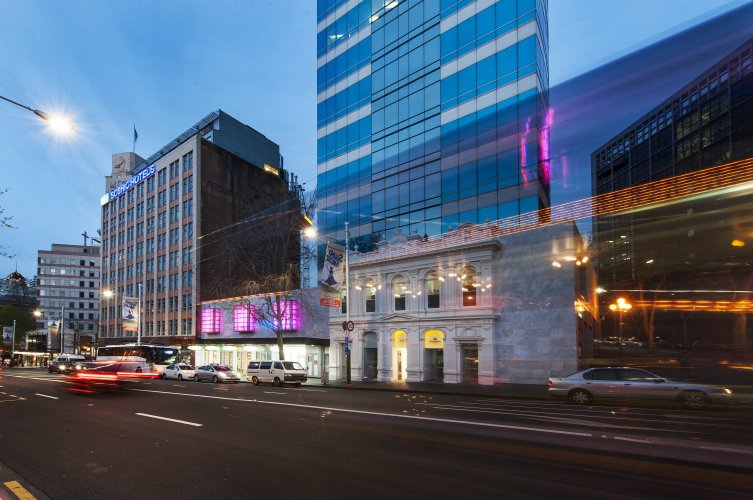 Auckland Central
396 Queen Street is located right in the urban hub of Auckland City. Situated on the corner of Queen Street and Mayoral Drive, this building is highly visible and is instantly recognisable with the historic Queens Head façade welcoming visitors into the building.
396 Queen Street is in the heart of Auckland's education, entertainment and residential precincts and is surrounded by the Town Hall, Aotea Square, Q Theatre, The Edge, Event Cinema Complex, Imax, Auckland University, Auckland University of Technology, Council Offices, numerous international schools, a number of hotels and serviced apartment complexes and thousands of residential and student apartments. Proximity to these facilities makes 396 Queen the definitive retail location. 396 Queen Street is convenient and easy to access by car, bus, train or on foot.
Being part of the well-developed pedestrian network of Auckland Central means that this location enjoys strong foot traffic throughout the day and night. A pedestrian count undertaken in October 2014 by the Auckland Land Economy Society of the University of Auckland revealed that a total of 11,472 pedestrians pass the building daily. The building is in close proximity to motorway onramps, has bus stops directly outside on Queen Street and Mayoral Drive and is opposite the proposed Aotea Train Station.